Last-Minute Christmas Gifts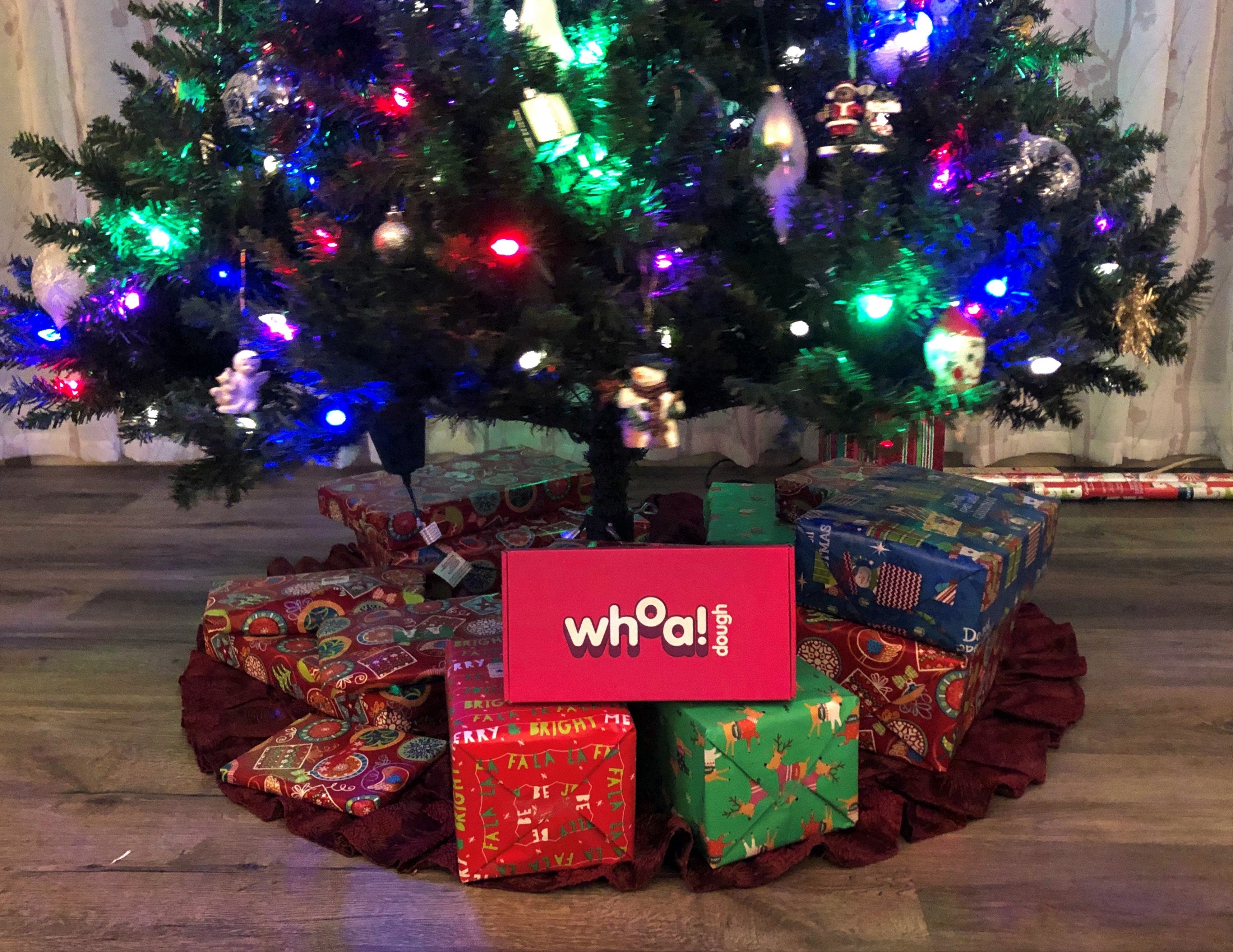 So, Christmas is right around the corner and it came a bit faster than you anticipated. You haven't quite finished picking out presents for everyone on your list and you've gotten yourself in a bit of a tizzy. Don't worry, we've all been there and there's no need to panic! Lucky for you, we've got a few tricks up our sleeves when it comes to last-minute Christmas shopping. Check out our list of fast and easy Christmas gifts!
Fuzzy socks. Young or old, everyone can appreciate a good pair of warm and cozy fuzzy socks! Not only are fuzzy socks fun, practical, and inexpensive, but they can also be found at practically any clothing or department store, so you won't be on an intense mission to locate their whereabouts. Fuzzy socks come in a wide variety of colors, patterns, and materials, which means you can cater your purchase to the personality or fashion sense of the friend or family member you're buying for. Not to mention, they're a lifesaver on a cold winter's day!
A scented candle. Looking for a fun gift that's in keeping with the spirit of the holiday season? Look no further! Scented candles are the gift for you. Scented candles are useful, eye-catching, and create a warm and inviting ambiance in any home! With countless delightful aromas ranging from sweet to spicy to outdoorsy to clean, you'll have plenty of options to choose from—not to mention you won't be breaking your bank. If you want to take things up a notch, you can even look into gifting specialty candles like woodwick and hidden ring candles, or for an even more personalized gift, you can purchase novelty candles which come in a variety of fun shapes, themes, and scents!
A cozy blanket. There is no gift that is more universally loved than a nice cozy blanket. I mean seriously, who doesn't love to snuggle up in a soft and fuzzy blanket at the end of the working day? Cozying up on the couch for a movie marathon? Whip out that blanket. Chilly in bed? Grab another blanket. Sitting on the cold metal bleachers at an outdoor sporting event? Blanket. See what we mean? Blankets are readily available in a wide range of shopping locations and can be purchased in the form of cute throws, weighted blankets, cozy comforters, quilts, afghans, fleeces, and more!
A framed photo. If you're shopping for a sentimental soul and want to purchase something particularly personal, there is nothing that says "I love you" like a framed photo. Photo frames are stunning, inexpensive, and preserve cherished memories for years and years to come. Whether it's a goofy selfie of you and your best friend, a fun family vacation photo, or a photo of you and your significant other sharing a peck on the cheek, you'll be sure to put a smile on the face of your loved one. You can even print multiple photos and store them in the back of the frame so your gift recipient can switch them out as they please, giving them a variety of photos to display.
Whoa Dough bars! Never was there a sweeter gift than the gift of Whoa Dough. If you have a cookie dough lover in your life (and let's be honest, aren't we all?), they'll be sure to eat this gift up (pun totally intended). With classic chocolate chip, sugar cookie, sprinkle sugar cookie, peanut butter, and peanut butter chocolate chip, there's a Whoa Dough flavor for everyone! Can't decide which cookie dough bar to gift? No problem! Our variety pack includes all five of our dough-licious flavors—not to mention they come packaged in our beautiful pink Whoa Dough sample boxes! So what are you waiting for? Give the gift of Whoa Dough this Christmas!
Stressed about last-minute Christmas shopping? Take a deep breath, we've got you. With our five gift ideas, you'll be set and ready to go by Christmas morning! 
Good luck shopping, and we wish you a very Merry Christmas! Snack happy. 😊
-The Whoa Dough Team