Different Ways to Exercise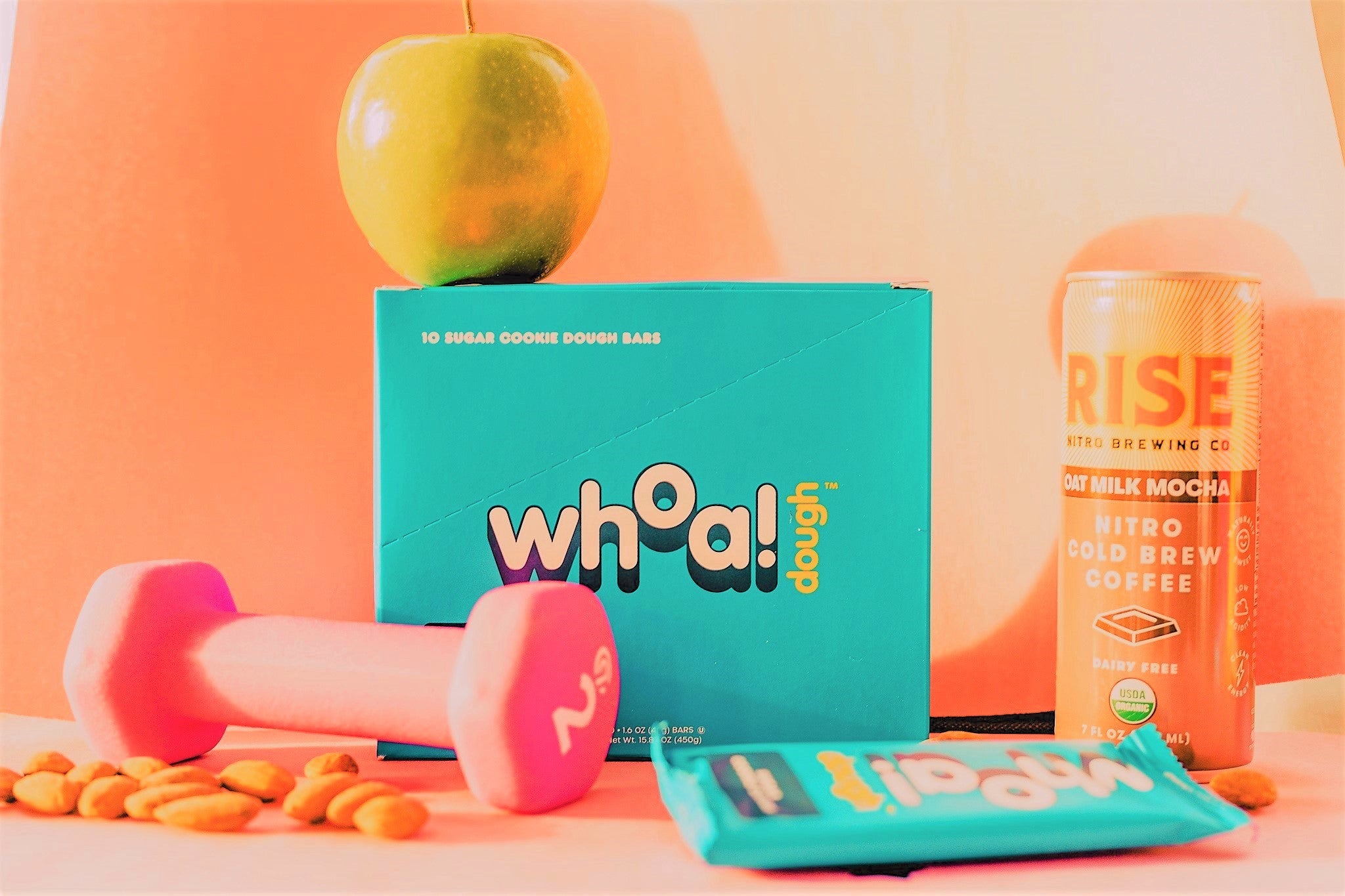 Is working out not really working out for you? Let's face it, it can be difficult to find fun and effective ways to exercise in a time where we can't utilize our local gyms. Luckily, there are other ways you can get your daily dose of exercise! Take a look at our list and decide for yourself the best way you can achieve your fitness goals. And don't forget to grab a protein-packed Whoa Dough bar as a pre- or post-workout snack!
Home workouts. This one's kind of a no-brainer, but what would our list be without it? You can do pretty much any type of workout at home, with or without exercise equipment. All you need is a sizable space that allows you enough room to move! Need some guidance? You can plan your home workout by browsing the web for pre-planned workout routines and general exercise inspiration.
Online aerobics classes. Aerobic exercises are a great way to work your muscles as well as increase cardiovascular endurance, not to mention it's lots of fun! Aerobics combine cardio and strength training to the beat of music—in fact, it's a lot like dancing, only with movements that specifically target different muscle groups.There are so many different aerobics organizations that allow you to stream classes right from the comfort of your own home—and some even do it for free! You can check out revered aerobics franchises like Jazzercise or Zumba, or look into personal aerobics instructors online. Either way, you can be sure to get your heart pumping and your body moving!
Just Dance. Not really into the exercise scene? With Just Dance, you won't feel like you're exercising at all! The object of these rhythm games is simply to follow the choreography of each dance as accurately as possible in order to earn points. You can burn calories and get a full-body workout just from dancing along to your favorite songs! Just Dance is available on Wii, Xbox, Playstation, Nintendo Switch, and more! Not to mention there are over ten Just Dance editions to choose from, all with the most current music from the year each game was released. 
Walking, jogging, or running. Another no-brainer, but an important one nonetheless. The weather has finally started to clear up, which makes for the perfect outdoor jogging conditions! Whether you're an easy-going walker, a focused jogger, or an avid runner, you can be sure to get your cardio in all the same. Take a walk around your neighborhood, jog at the park, or take a run through the woods—be sure to take advantage of your environment to make for the most pleasant exercise experience!
Yoga. Are you a pretty zen person? Yoga may just be the exercise outlet for you! This discipline explores the world of relaxation, breathing, meditation, and exercise in order to better the mind and body. Yoga is not only a great way to get your daily exercise in, but it also tends to make people feel calm, tranquil, and balanced. Look up yoga routines online or organize your own!
It can be difficult to find different ways of working out in a time where gyms are closed, but that doesn't mean there's nothing you can do! We hope one of our exercise ideas resonates with you. Let us know how you exercise in the comments, and don't forget to snack happy and healthy with Whoa Dough!