Whoa Dough Takes on TikTok!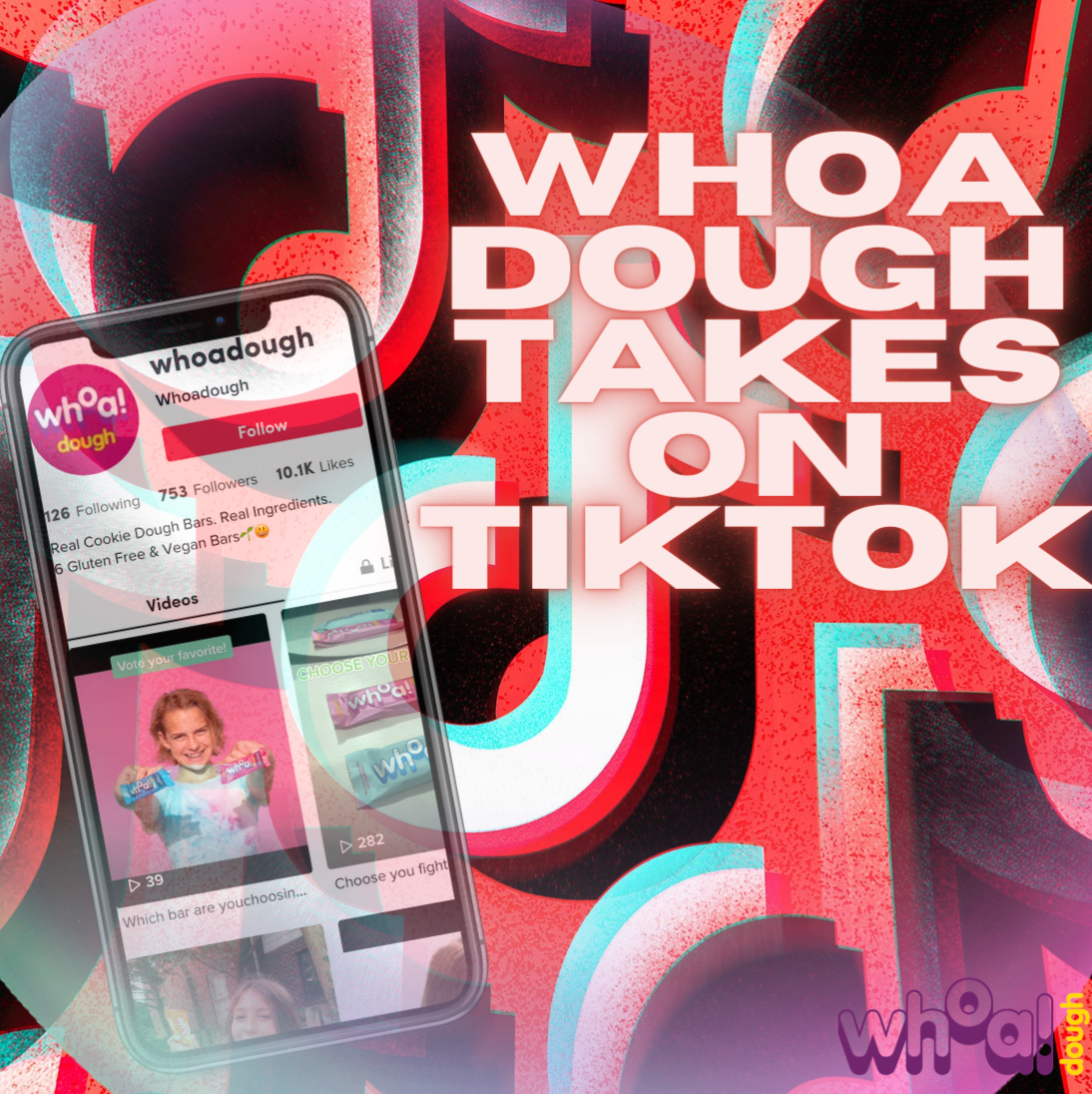 Come one, come all! 
We may be late to the game, but if one thing is certain– we are ready to crush TikTok! While you may have been following us on TikTok in the past, we have decided to take things a step further and ramp up our presence. Follow us for the latest trends converted into Whoa-tastic content! After all, who doesn't want to look at videos of cookie dough every day?
What to Expect:
Once you give us a follow on our TikTok (@whoadough), you can expect to see a variety of video types. One exciting piece of content we are excited to share with you is weekly recipe videos! Every week we will be uploading a different way you can use Whoa Dough in your kitchen– whether that be a no-bake recipe, oven-based recipe, or even a topping/inclusion– get ready to be creative with us! There are so many things you can do with a Whoa Dough bar, and we look forward to giving you some new ideas every week.
Another thing you can expect to find on our TikTok page is insight to events and collaborations that Whoa Dough participates in. You definitely want to keep an eye out for tiktoks that contain information regarding our different events, because a lot of the time, we are giving away free bars! You also don't want to miss potential opportunities to meet the wonderful members of the Whoa Dough team… We're a hoot!
Lastly, follow us to enjoy some exclusive, behind-the-scenes Whoa Dough content. Get to know more about what we do everyday in the office, and even just in our everyday lives! It's always fun to get to know the people behind the curtain–or bar, in this case. We would love to have the chance to interact with all of you as well, and potentially see some of your tiktoks! 
If you don't already, follow us on all of our other social media pages! :
Instagram: @whoadough_
Twitter: @whoadough_
Facebook: @whoadough 
Pinterest: @whoadough