Celebrate With Whoa: Father's Day Edition!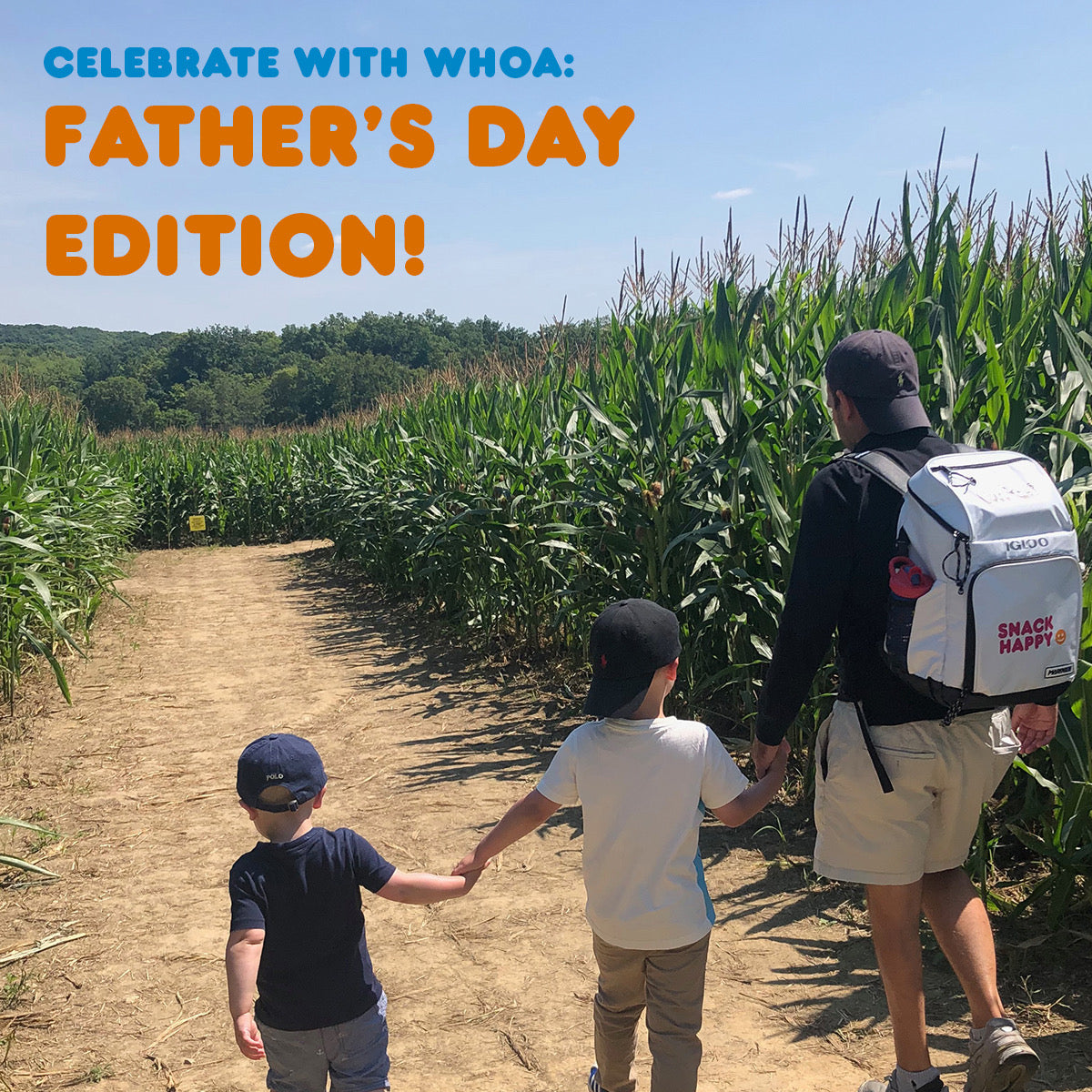 With Father's Day approaching this weekend, Whoa Dough is here to make sure you have the perfect day planned for your dad. Father's Day is an especially important holiday here at Whoa Dough, with our founder being an exceptional dadpreneur of 3 young boys– plus the father of Whoa Dough, of course! This is the time to show all the fellow hard-working fathers just how special and whoa-tastic they are, and if you keep reading, we will provide you with some ideas on how to do just that!
1) Let him sleep in!
If your father is anything like mine, then you know he is up at the crack of dawn most mornings. It is not often that dads get the luxury of sleeping in, so why not gift him some extra time in his PJs? Trust me– a little extra sleep for our busy dads can go a long way, and can also help make the rest of the day more enjoyable!
2) Breakfast & Coffee
Who says breakfast in bed pertains only to mothers? Treat your father with some delicious breakfast catered right to him, and don't forget the coffee! If you're struggling to come up with some good breakfast items to make, consider getting take out from his favorite brunch spot. Sometimes dads just want a nice, quiet morning at home without the added hassle of crowded Sunday brunches.
**Whoa D. Tip: Add a Whoa Dough bar to his breakfast array for an extra mood boost! 
3) Give him a massage!
Is your dad constantly complaining about his sore body and stiff muscles? If so, treat him to a massage! Whether that be a relaxing shoulder and foot rub, or the infamous back walk massage, help your dad loosen up his muscles and rejuvenate. 
4) Family Activities
Is your dad a golfer? A hiker? A cycler? Whatever it is that he enjoys doing, do it with him! While this may not seem like much (especially if your dad does these activities often), there is nothing like getting to share what you love with the people you love.
5) Bake him something!
Does your dad have a raging sweet tooth or enjoy the occasional indulgence? Bake him something yummy to show him just how sweet he is. Need help coming up with a recipe? Whoa Dough is here to help! For a fast and simple treat, all you need is a Whoa Dough bar! Pick your favorite flavor, and begin molding it into a ball. Then, press it flat with a fork and put it onto a lined baking sheet in the oven at 350 degrees. After 10-12 minutes you will have a delectable, gooey, guilt free treat to give your dad!
No matter what you decide to do, just remember that the most important thing you can do to make Father's Day wonderful is spending time with him. Cherish every moment you have with your father, and don't forget to tell him you love him– dads want to hear that too. 
Happy Father's Day!