Now Boarding on American Airlines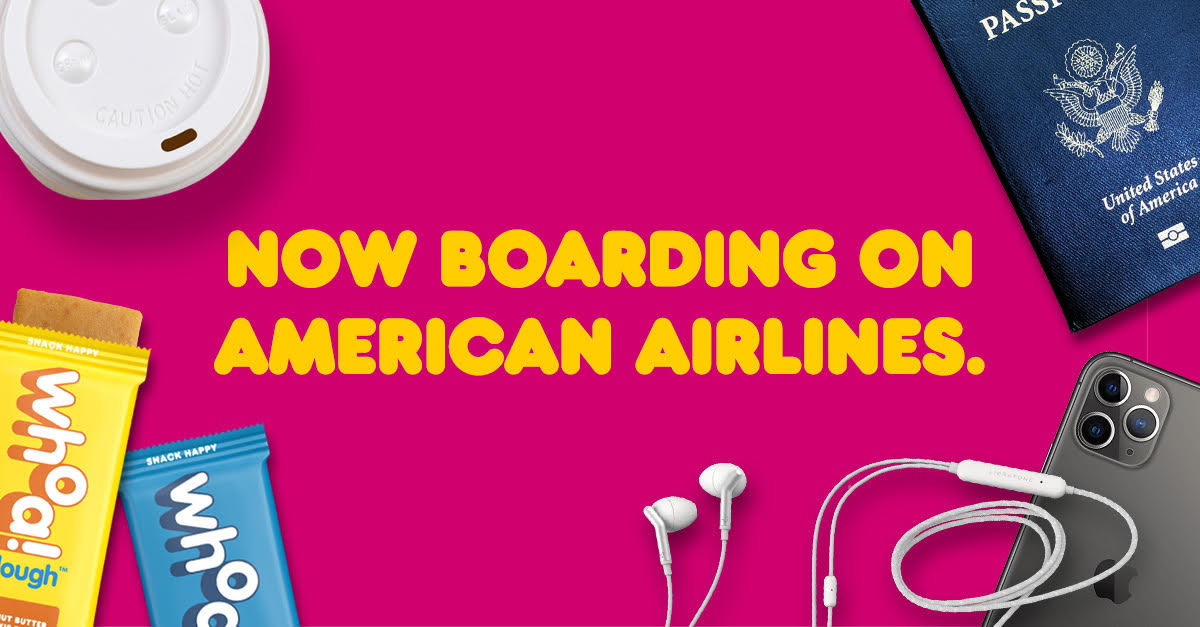 The Whoa Dough team has some exciting news!
We are proud to announce that our delicious, on-the-go, cookie dough bars are taking to the skies as the popular, gluten-free snack, for American Airlines first-class passengers.
American Airlines is the world's largest airline, with their mission being to care for people on their life's journey. This aligns perfectly with our goal to ensure people are being nourished with a better-for-you indulgence. We are proud to partner with American to bring that care, and nourishment, to people on every American Airline flight globally.
"The sky's really the limit for Whoa Dough now that American Airlines, the largest airline in the world, will be offering first-class passengers our tasty, plant-based snack bars that are also gluten-free," stated Todd Goldstein, founder of Whoa Dough. "Having a major airline carry our line is incredibly exciting for us, as we are eager for Whoa Dough to be enjoyed by millions of travelers every day who are looking for a healthier all-natural snack—without compromising on taste during their flight. Our snack bars are also ideal for passengers with dietary restrictions."
See the article below for more information. Happy snacking!
https://www.cleveland.com/entertainment/2022/08/highland-heights-based-whoa-dough-lands-deal-with-american-airlines.html?outputType=amp