Celebrate with Whoa Dough: Mother's Day Edition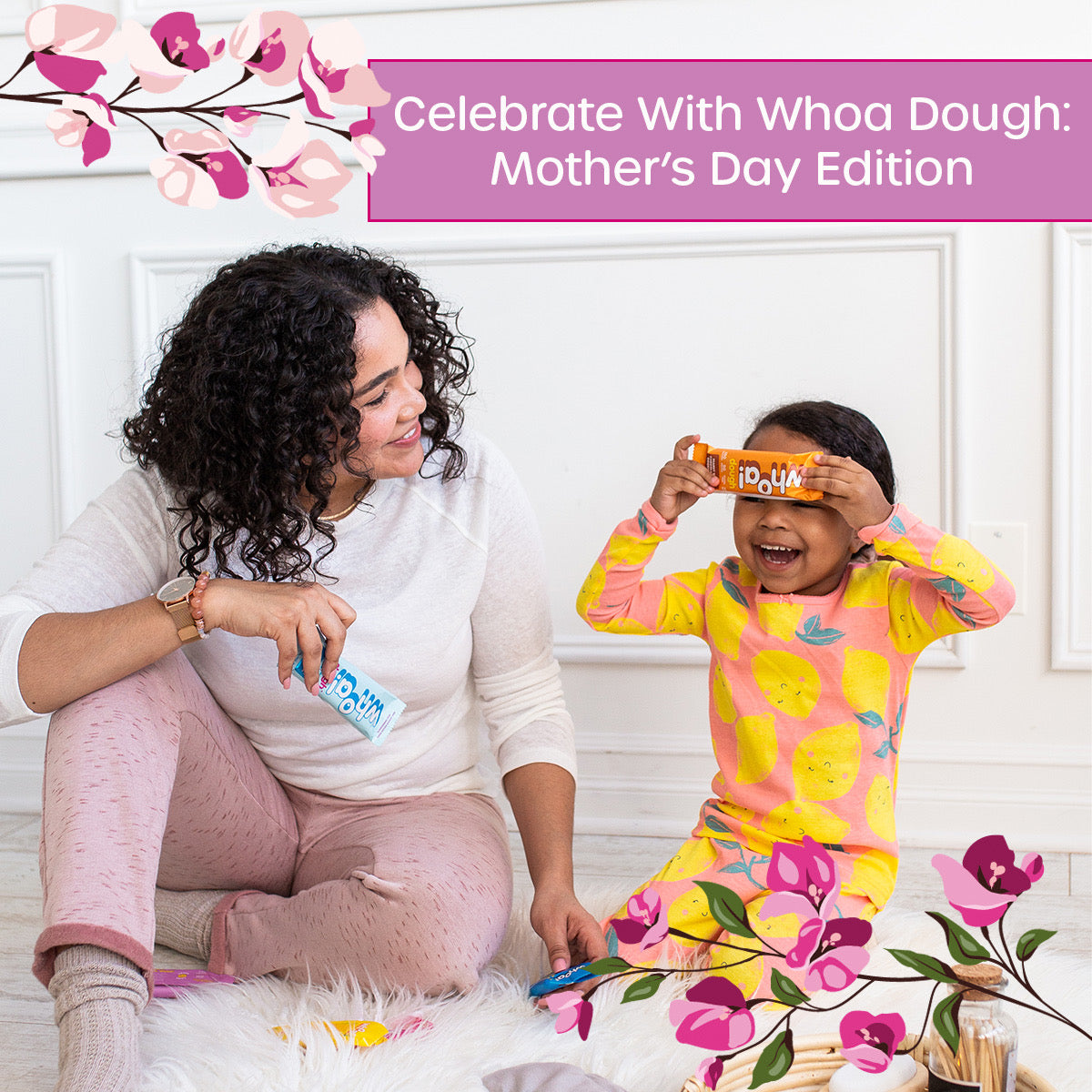 Mother's Day is such a special day for us to celebrate all the moms or maternal figures in our lives. It's a day to make them feel special by telling them how much we love, care and appreciate them. However, showing someone how much you love them doesn't always have to come with a cost. Whoa Dough has got you covered with a few of the best, most simplistic and affordable ways to make Mother's Day as special as possible!
Breakfast in Bed 
Although you've definitely heard this one before, it's a classic and will never get old! What mom doesn't love being cooked for? It can be as simple as toast and eggs or as complex as homemade muffins or quiche. Choose your mom's favorite! If breakfast in bed doesn't sound quite like your mom, set the table and eat breakfast together at your dining table or even in the kitchen. 
Write a Handmade Card 
While store bought cards can be convenient, they are often very generic and can tend to be a bit pricey. In fact, most mothers appreciate a thoughtful, heartfelt handmade card even more! Write from the heart and make it personal. Add color, draw pictures and include reasons why you love your mom or the special woman figure in your life! Be creative with it and have fun. The special woman receiving the card is going to love it no matter what just for the simple fact that it came from you!
Bake a Sweet Treat
Whoa… sounds delicious doesn't it? Whether you are baking for your mom or with your mom, it can be a sweet treat for the both of you to enjoy together. Start by rolling your favorite flavor Whoa Dough bar into a circle. Then press it flat with a fork and put it onto a lined baking sheet in the oven at 350 degrees. After 10-12 minutes you will have a delectable, gooey, guilt free treat sure to make your day even sweeter than you imagined! 
Plan a Fun Filled Day 
Think about your mom and what her favorite activities, interests and hobbies are. It could be something as simple as planning an at home brunch, going on a morning walk or hike or making reservations for lunch at her favorite restaurant. Or if you're feeling like splurging you can make appointments to take your mom to the spa for a full day of pampering and relaxation. 
Make a Homemade Gift 
Showing someone how much you love and care about them doesn't always have to come with a cost. Truth be told, mothers love gifts that come from the heart. The opportunities are limitless especially depending on your mother's interests, however we have listed a few ideas to get you started!
Make your own bath bombs or facial scrub 

Create a photo collage
Frame a family photo
Personalized iron on hand/kitchen towels
Arrange a flower bouquet 
Remember no act or gesture is too small, especially on Mother's Day! It is the thought that counts and these small acts of gratitude and appreciation will not go unnoticed. We hope these ideas have inspired you to be creative in your plans and we wish all of the mothers out there a very happy, fun filled Mother's Day!