Throwback Thursday: Music Edition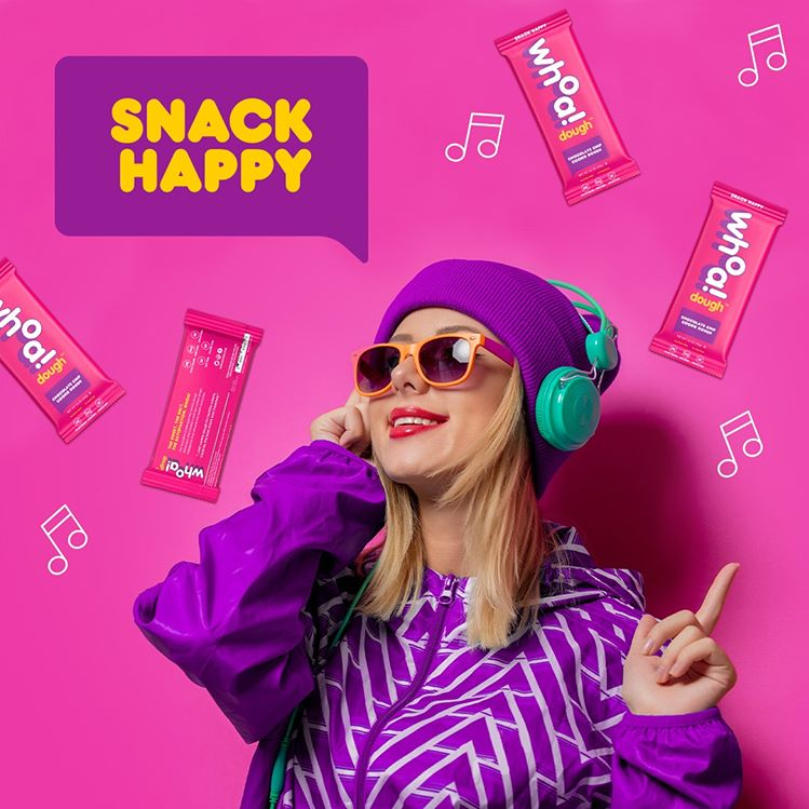 Don't get us wrong, today's music is fantastic—we all love a good Post Malone mix or empowering Beyoncé riff. But every once in a while, it's fun to look back and reflect on our favorite songs through the decades! Whether we grew up listening to classic rock with our parents, crooning to Doo-Wop records, or vibing to boy bands, we can all enjoy a little melodic walk down memory lane.
60s Throwbacks:
Can't Help Falling in Love by Elvis Presley, 1961
Heartfelt and melodic, this classic love song by the King of Rock n' Roll will leave you swooning. Can't Help Falling in Love tops our personal charts as one of the best love songs in history!
Can't Take My Eyes Off of You by Frankie Valli and The Four Seasons, 1967
This 60s hit is a sweet and slow love song and upbeat dance mix all wrapped into one! With too many covers to count, no one will ever top the effortless tenor of Frankie Valli.
Ain't No Mountain High Enough by Marvin Gaye and Tammi Terrell, 1967
This feel-good duet by Marvin Gaye and Tammi Terrell has maintained its popularity through the decades, and it's no wonder why! We love this classic bop.
Build Me Up Buttercup by The Foundations, 1968
When this catchy and upbeat 60s classic comes on the radio, it's nearly impossible to resist singing along. It's easy to see why this song has had America dancing for over half a century!
I Want You Back by The Jackson 5, 1969
We love looking back to Little Michael's Jackson 5 days and hearing his iconic soulful belt! There's just something about this Motown hit that's had us dancing along for decades.
70s Throwbacks:
American Pie by Don McLean, 1971
Eight whole minutes of rich symbolism, bouncy rhythm, and acoustic ecstasy? We'll never say "bye bye" to Don McLean's American Pie.
Superstition by Stevie Wonder, 1972
Stevie Wonder's classic hit is the perfect blend of funk and rock n' roll. When this Wonder-ful (pun intended) song comes on the radio, you just can't help but dance.

Piano Man by Billy Joel, 1973
We can almost guarantee you there isn't a soul on this planet who doesn't know Piano Man by Billy Joel, and with good reason—it's an incredible song. Packed with an enticing storyline, rich imagery, and a great harmonica solo, it's no wonder we still love this classic hit nearly 50 years later.
Landslide by Fleetwood Mac, 1975
Stevie Nicks' heartfelt ballad of love, change, and personal growth has taken the hearts of millions since its initial release in 1975. It's hard to believe the landslide has been bringing us down for 45 years.
Carry on Wayward Son by Kansas, 1976
Looking for a karaoke jam that's sure to impress? Look no further. This vocally challenging progressive rock song is always a crowd pleaser.
80s Throwbacks:
In the Air Tonight by Phil Collins, 1981
This intense and mystical soft rock hit has had heads bobbing for decades and is still rocked out to today. We can't resist breaking out into a dramatic air drum solo every time we hear this song (yeah, we know—us and everyone else).
Under Pressure by Queen and David Bowie, 1981
Have you ever wondered what happens when you put a group of rock and roll legends in the same room together? In this case, you get the absolute magic this is Under Pressure. This iconic collaboration by Queen and David Bowie is a nostalgic classic that still rocks our world today.
I'm Still Standing by Elton John, 1983
Elton John's bouncy and upbeat tune of perseverance and triumph over hardship should be the soundtrack to everyone's life. The only thing we admire more than Elton's melodious voice and fearless tenacity is his collection of gaudy glasses and sequin blazers. 
Total Eclipse of the Heart by Bonnie Tyler, 1983
This theatrical powerhouse ballad by Bonnie Tyler is what the 80s is all about. Big vocals, big hair, and big thunder sound effects—what's not to love?
When Doves Cry by Prince, 1984
When Doves Cry is undeniably catchy—I mean, it is a Prince song. This is what it sounds like, when Prince sings. (Doo, doo, doodoo...) 
90s Throwbacks:
Losing My Religion by R.E.M., 1991
R.E.M. has a slew of hits under their belt, but Losing My Religion is undeniably one of the standouts. Equally catchy and thought-provoking, this hit song is a must have on your Spotify playlist.
Don't Speak by No Doubt, 1995
We couldn't list 90s throwbacks without including Gwen Stefani. This emotional pop song will be sure to transport you back to your high school heartbreak (but like, in a good way?).
I Want It That Way by The Backstreet Boys, 1999
Backstreet's back—alright! Of course The Backstreet Boys are in our 90s lineup. I mean, boy bands are practically a staple of the time, right?
My Heart Will Go On by Celine Dion, 1997
This classic hit single instantly takes us back to our days of endless swooning over young Leonardo DiCaprio in Titanic. Celine Dion's powerful and poignant love song hits us right in the feels every time.
...Baby One More Time by Britney Spears, 1998
This retro hit has gone down in history as arguably one of the most iconic music videos of the decade, and rightfully so—-we all loved the breakout dance scene in the gymnasium! No musical artist brings us back to the 90s quite like Britney Spears. 
Early 2000s Throwbacks:
Bye Bye Bye by *NSYNC, 2000
Rivaling The Backstreet Boys in popularity, *NSYNC is a worthy competitor for the title of most iconic boy band of the decade. Not to mention this band catapulted Justin Timberlake to stardom. We were all devastated when he split from the band to go solo, but we'll forgive him. 
Cry Me a River by Justin Timberlake, 2002
Speaking of JT's solo career, we couldn't get enough of his R&B hit single, Cry Me a River. Haunting, heartfelt, and rhythmic, it's no wonder this musical release received so much critical acclaim. Justin, we're sorry Britney broke your heart, but at least you got a top tier song out of it.
Survivor by Destiny's Child, 2002
Before Beyoncé was a single lady with a booming solo career, she was the front runner of powerhouse R&B girl group, Destiny's Child. With plenty of hits under their belt, there was no stopping this talented trio. Survivor even earned the group a Grammy award!
Hips Don't Lie by Shakira, 2005
Shakira, Shakira! This Latin pop song has had us swinging our hips since its release in the early 2000s and is even regarded as one of the best selling pop songs of all time!
Thnks Fr Th Mmrs by Fall Out Boy, 2007
Ahh, the good old days of teenage angst. This iconic pop punk song hit the charts all over the world and is still considered one of Fall Out Boy's most successful singles to this day.
So, were you reminded of any of your favorite nostalgic hits? Are you adding them to your Spotify playlist right now? We sure are! We hope you enjoyed our musical journey through the decades!