HIGHLAND HEIGHTS-BASED WHOA DOUGH LANDS DEAL WITH AMERICAN AIRLINES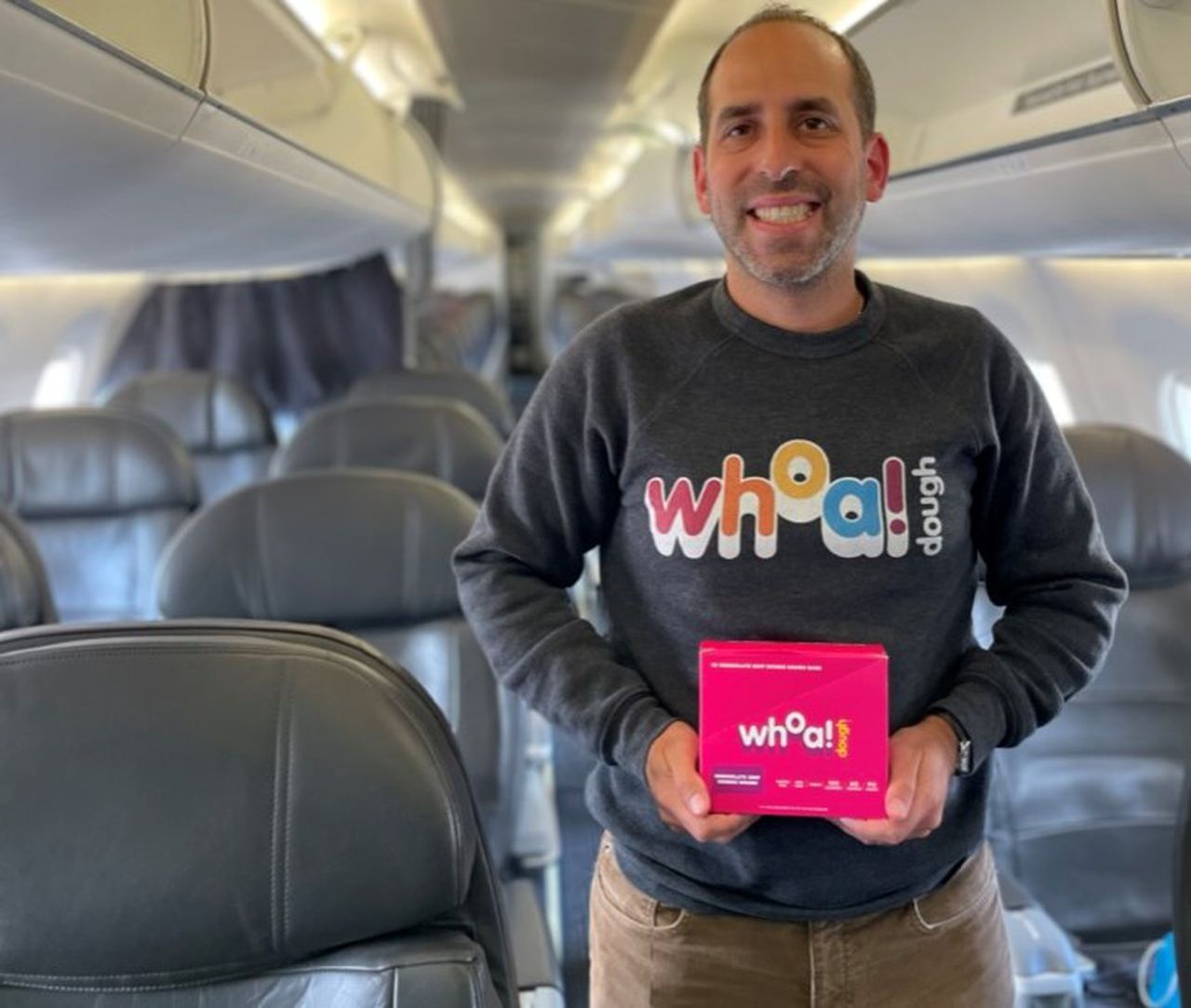 HIGHLAND HEIGHTS, Ohio – Whoa! Dough is taking off – literally.
The company - which makes plant-based, gluten-free cookie-dough bars - began distribution Aug. 1 on American Airlinesflights for first-class passengers.
Chocolate-chip cookie dough bars will be included in passengers' baskets on domestic flights, company founder Todd Goldstein said.
"It's a tremendous opportunity," he said.
"We're very much ramped up," Goldstein added. "All of our manufacturing is still done locally. We anticipated this growth for some time. We're well prepared."
Goldstein created the bars in 2020 because he and his two young sons are gluten-intolerant. The company is based in Highland Heights, the product is manufactured in Youngstown, and distribution is done through Warren.
The bars have 150 calories, with four grams of protein, five grams of fat and nine grams of sugar. Whoa! Dough bars are certified gluten-free, vegan, dairy-free, soy-free, egg-free, kosher and non-GMO project verified. They contain allergy-friendly ingredients like whole-grain oat flour and chickpea flour.
The goal, Goldstein wanted, was to make the product taste just like homemade cookie dough. Whoa! Dough is available in six flavors, including sugar, sugar sprinkle, peanut butter, peanut butter chocolate chip and brownie batter. They are available in retail locations in Northeast Ohio.
"It's a great feeling," he said. "I started Whoa! Dough to create a healthy cookie dough indulgent treat. Everyone loves cookie dough. Everyone wants to be a little healthier, especially the 55 million people who suffer from some sort of allergy.
"Allergies are real. They affect families across the United States every single day," said Goldstein, who said he is eying the kindergarten-through-12th-grade market since the bars qualify as grain credit for school-lunch programs and as a "smart snack."
"At the end of the day we recognize whether you are a kid, an adult, a grandparent - everyone loves cookie dough. We found a way to make it safe."