Love Letters to Whoa Dough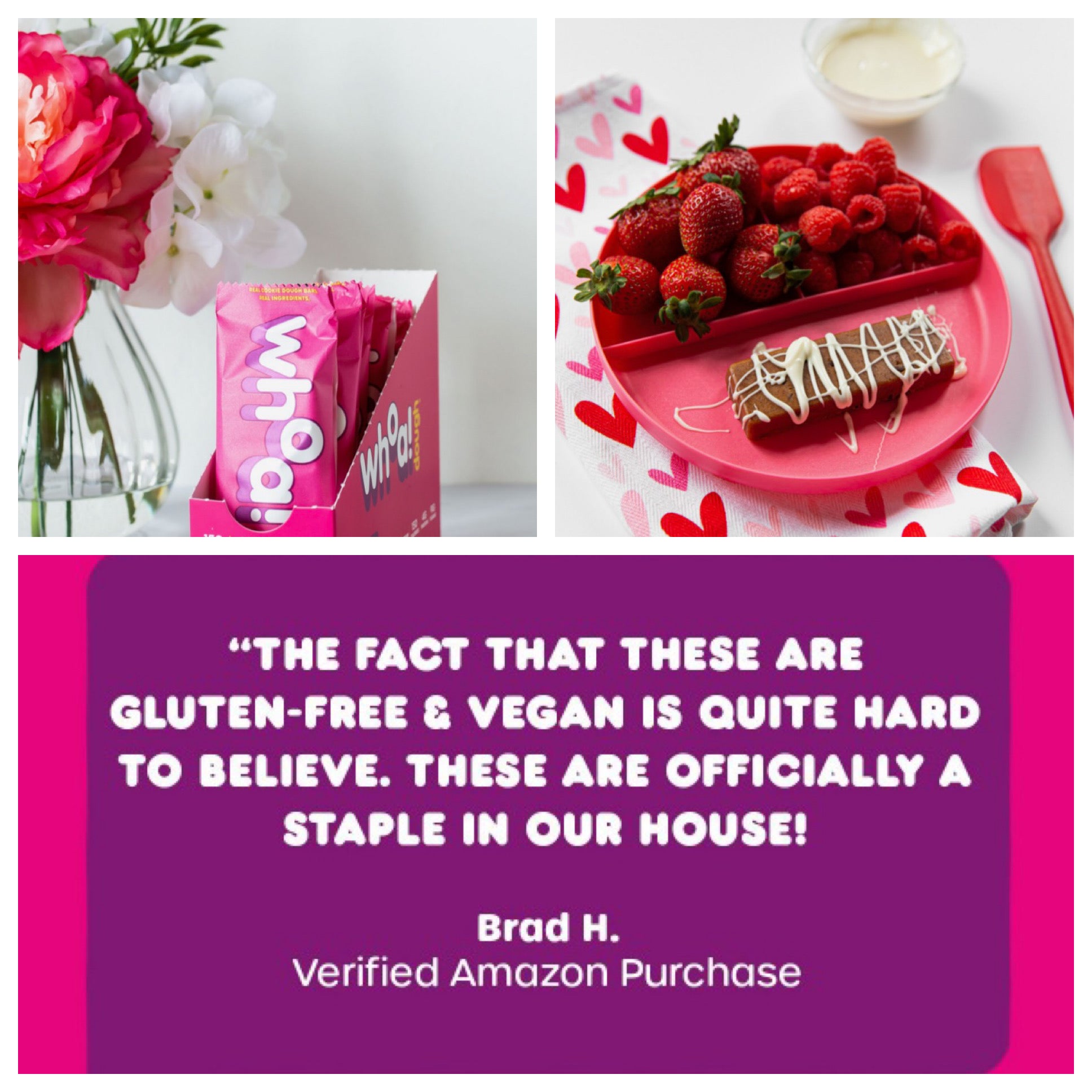 Love is in the air! Oh wait… it's actually the sweet smell and aroma of a warm Whoa Dough cookie baking in the oven. 
With Valentine's Day less than a week away, we want to spread the Whoa Dough love by sharing customer feedback and reviews. Here are a few of the sweet messages and reasons why people love Whoa Dough! I mean it's essentially healthy, guilt free cookie dough… so honestly what's not to love? 
Joshua B.
"Part protein bar - part snack! And the perfect amount of sweetness… I feel like I'm off my diet."
Jennifer
"One of my favorite snacks has always been cookie dough, and now I finally have a healthier & safer option!"
Christina P. 
"This was my first time trying Whoa Dough and it was such a sweet surprise! Such a good alternative option for those with dietary restrictions and the flavor was immaculate! It is the perfect snack to fulfill your sweet tooth and not feel bad about it! Definitely recommend!"
Kenny S.
"These bars are fantastic! My kids fight over them and can't get enough. Whoever thought of a low sugar, high protein cookie dough bar is a genius!"
Madison
"I love these bars! They're the perfect treat for dessert or even for a snack. Satisfies my sugar craving without leaving me feeling gross."
Anthony S.
"These bars were absolutely delicious and our kiddos completely devoured them. They even had the coolest packaging to keep the bars from getting squished. Highly recommend!"
Julie B. 
"Such a healthy snack!!! Sweet but not too much sugar, a little protein, lots of fiber, no gluten. And the flavor is outstanding!!! Just like eating cookie dough."
So many people love Whoa Dough and I'm sure you will too! Not sure which flavor to try first? Don't sweat it. Try all of them with our signature variety pack which includes one cookie dough bar of each flavor! 
We love interacting with our customers so don't forget to share the love by posting and tagging us on your social media accounts, as well as leaving us a review on Amazon! We can't wait to hear what you think. In the meantime, snack happy! :)