Sitcoms to Add to Your Binge List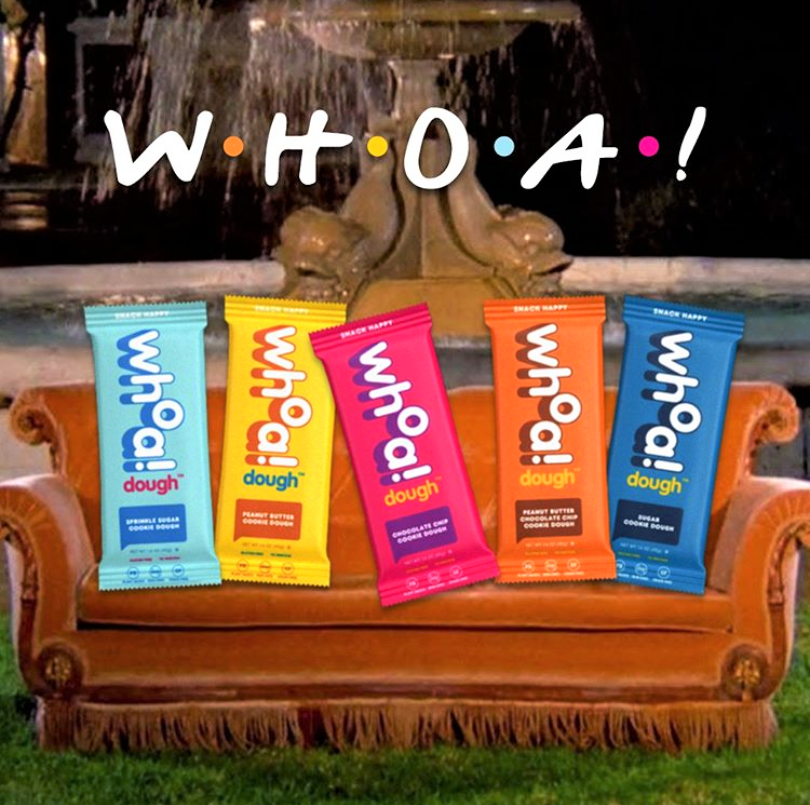 We're all loyal to our favorite TV shows, so much so that we sometimes tend to find ourselves watching the same episodes of the same shows for weeks on end (or maybe that's just us?). Though we love watching reruns of The Office as much as the next guy, the repetition can get old. Looking for a new show to cleanse your palate? Check out these sitcoms!
Friends. Alright, so this one isn't new—far from it, actually—but it would be criminal not to include it on our list. Friends is arguably one of the most iconic sitcoms in television history and continues to maintain its popularity over twenty years after its initial air date in 1994. The series revolves around the lives of six twenty-something-year-old friends—Monica, a well-meaning control freak and up-and-coming chef, Rachel, a preppy fashion enthusiast, Ross, a kindhearted paleontologist, Chandler, a sarcastic jokester, Phoebe, a free-spirited eccentric, and Joey, a womanizer and aspiring actor—detailing the ups and downs of their romantic, professional, and personal lives as they attempt to make it in Manhattan. Friends is a charming, light-hearted, and comedic sitcom that is guaranteed to draw you in with its lovable characters, passionate romances, and side-splitting comedy.
Parks & Recreation. If you're a fan of The Office, this show is probably right up your alley, and if you're not, you'll be happy to know that it deviates enough from the antics of the Dunder Mifflin crew that you'll likely enjoy it too. Parks & Recreation follows the life of Leslie Knope, a high-energy overachiever and the director of the Department of Parks & Recreation in small town Pawnee, Indiana. You'll become closely acquainted with Leslie's quirky friends and coworkers as the team attempts to keep the department afloat despite the many hindrances brought about by the moronic and often times ridiculously over-the-top citizens of the town. With top-notch comedy, a star-studded cast, and heartwarming moments a plenty, you won't be able to get enough of Parks & Recreation.
New Girl. You loved her in Elf, now get ready for Zooey Deschanel like you've never seen her before. New Girl is about Jessica Day, a sweet and eccentric aspiring educator, who finds herself moving into a loft with three male roommates after a painful break up with her boyfriend of six years. Despite the unexpectedly chaotic living situation, Jess becomes fast friends with the guys—Nick, a lackadaisical bartender, Schmidt, a neurotic ladies' man, and lovable oddball and former basketball player, Winston. You'll become attached to Jess and the boys as they hilariously stumble their way through life together, running into outlandish obstacles and suffering through unfortunate career setbacks and terrible love interests, all the while becoming the closest of friends.
Modern Family. This hilarious and forward-thinking sitcom revolves around the lives of a three household family, the first consisting of family man Jay Pritchett and his wife Gloria Delgato, a Columbian spitfire who is significantly younger than her husband, and her son, Manny Delgato. Jay's adult daughter, Claire, is a stay-at-home-mom and the wife of goofy real estate agent, Phil Dunphy, with whom she has three headstrong children, Haley, Alex, and Luke. Lastly, Jay's son, Mitchell, and his often flamboyant partner Cameron Tucker live happily with their adoptive Vietnamese daughter, Lily. Did you get all that? As you get to know these close-knit and sometimes laughably dysfunctional families, you'll start to feel as if you're a Pritchett yourself.
Reba. Though this sitcom is a bit of a blast from the past, it's still one of our favorites. Reba details the ever-changing life of Reba Hart, a strong-willed southern belle who is left a single mother after her husband, Brock, cheats on her with his bimbo dental hygienist, Barbra Jean. Reba goes through the ups and downs of motherhood as she attempts to single-handedly raise her three kids: Cheyenne, a pregnant highschool-aged cheerleader (and her not-so-bright boyfriend, Van Montgomery), Kyra, a wise-cracking middle schooler who's too smart for her own good, and Jake, a sweet adolescent boy who isn't always quite able to grasp what's going on around him on account of his young age. This big-hearted show will make you laugh, cry, and wish Reba McEntire was your own mother.
With dozens of seasons worth of episodes, you'll never be at a shortage of shows to watch. And don't forget to have your Whoa Dough supply handy for the marathon!