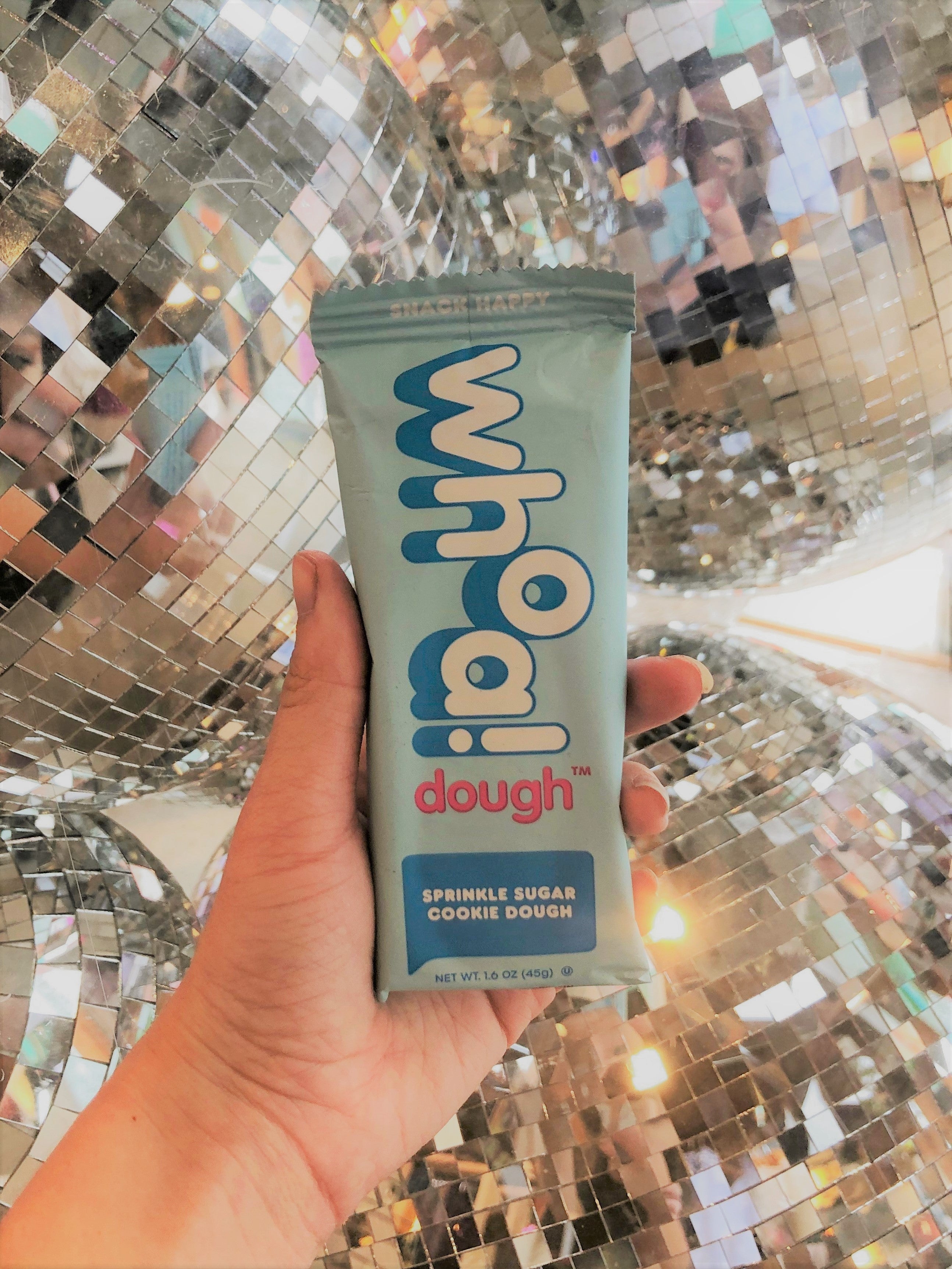 There's no doubt the 90s was a memorable decade. Throughout the course of the 90s, we were first introduced to some of our most famous sitcoms, beloved films, and of course, some of the greatest fashion trends in history. Though many of these trends have become outdated, an abundance of them have made a comeback in modern fashion. Even our Whoa Dough bars are suited up in 90s-inspired retro packaging! Enjoy your favorite flavor while sporting some of our favorite 90s fashion throwbacks.
Fanny packs. If there's one 90s fashion accessory that stands out among the rest, it's the fanny pack. These cute and colorful bags can be strapped around the waist to amp up any ensemble—not to mention they're super practical! With zippers and pockets a plenty, fanny packs are the perfect storage units for any items you might want to take on the go, like money, cell phones, makeup, and of course, a Whoa Dough for the road.
Flannels. There is truly nothing cozier than a flannel, which is why we love that this 90s garment has made such a sweeping comeback in recent years. Flannels come in a wide variety of different colors and materials and pair perfectly with practically any t-shirt and jeans for a comfortable and fashion-forward everyday look.
Scrunchies. Looking for a way to really pump up that ponytail? Switch out those simple elastic bands for a fun and flavorful scrunchie! Though scrunchies were a bit of a polarizing accessory in the past (DJ Tanner wore them so they must have been cool, right?), they've made a quick comeback in recent fashion trends and can be seen in countless ensembles. Plus, adding a scrunchie to your look is the perfect way to embrace 90s fashion in a sweet and subtle way.
Frosted tips. Though most would sooner turn a blind eye to this 90s hair trend than acknowledge that it was ever accepted in American fashion, we had to add frosted tips to our list. Frosted tips may not be the most appealing hairstyle according to current trends, but we think of them fondly as we look back at the many icons and celebrities who flaunted them in the past. From Nick Lachey to Aaron Carter to practically every member of *NSYNC, many beloved celebrities once sported this striking style. Are you brave enough to bring it back?
Bold prints. Looking to make a statement? Spruce up your wardrobe with some bold 90s textiles! In a decade whose sense of style was notably splashed in color, prominent prints like floral patterns, abstract shapes, checkered prints, and colorful zigzags were all the rage. So, are you feeling bold? If so, we encourage you to introduce some 90s prints to your clothing collection!
If you're interested in vintage fashion, we hope you'll add a touch of the 90s to your wardrobe with our five fashion picks. Fashion trends may come and go, but if there's one thing that's certain, our retro Whoa Dough bars never go out of style!